Vandaag een ontwerp van de volgende quote:
Charles Eames – "The details are not the details, they make the design."
Daar kan ik het helemaal mee eens zijn! De details maken het in alles wat ik doe, of het nu in het interieurontwerpen is, grafische vormgeving of in fotograferen. En bij stylen draait het helemaal over details en nog meer details, hoe eenvoudig het soms ook lijkt. Heerlijk toch! Ik kan er van genieten. Dat gevoel dat het klopt als je ergens naar kijkt. Fijn!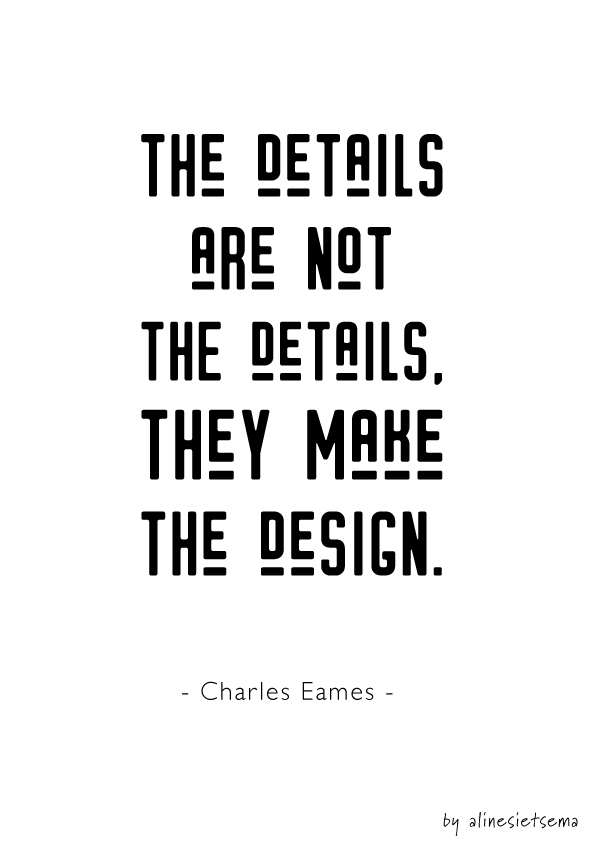 [copyright beeld: alinesietsema]